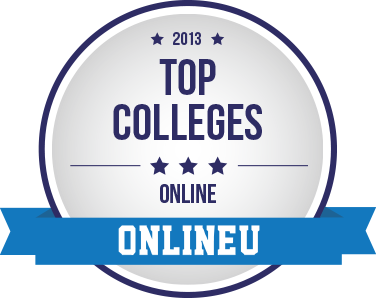 We are proud to announce that today, our flagship site, Guide to Online Schools, released its fourth annual Online College Rankings. Each year, we highlight superb institutions by releasing the best online colleges overall, the most military-friendly colleges, and the top non-profit online colleges. This year, Guide to Online Schools went one step further. Many people attend online colleges for an associate degree or professional certificate, and some colleges only offer those types of programs.
So, in addition to our top online colleges, we've added rankings for the best associate/certificate programs, as well as the best for-profitand the best non-profit online schools. We wanted to provide an even more comprehensive tool for students pursuing various forms of online education.
The number one priority for our rankings is to highlight quality, affordable online colleges. The criteria we considered were loan repayment rates, average retention rates, tuition costs, and student reviews. A lot of this data can be gleaned from the US Bureau of Labor Statistics, but we're proud to factor in the thousands of real student reviews in our database on Guide to Online Schools. We think the best feedback regarding quality and value comes directly from the students who attend the schools.
Additionally, to be considered for the rankings, a school must offer at least 10 baccalaureate or advanced programs that can be completed online and be nationally or regionally accredited. Each school was then given a score and ranked based on these criteria.
The number one university in the 2013 Online College Rankings is Western Governors University, followed by South Dakota State University, California University of Pennsylvania Online, Dakota State University, and National University. Western Governors University rose to the top of the list from the number two spot last year.
"WGU offers high-quality, affordable degree programs designed to meet the needs of busy working adults," said Patrick Partridge, chief marketing officer at Western Governors University. "All of our programs and curriculum are created in collaboration with employers to ensure that when our students graduate, they are prepared for their careers. The university consistently earns high marks from employers as well as graduates. And, 96 percent of graduates surveyed in 2012 said that they would recommend WGU to others."
We're very pleased to be at the top of the Guide to Online Schools' top online college rankings. These ratings help prospective students know that if they enroll at WGU, they will earn a degree that is respected and valued."
The online education industry keeps getting bigger, and we at SR Education Group are dedicated to helping students make smarter choices. We emphasize and encourage students to research the colleges they sign up for, and we hope that our 2013 rankings will be a great starting point for students looking for a quality online education at a price they can afford.