Our Scholarships
To further our mission to make higher education more accessible, Optimal launched its needs-based scholarship program in 2010. Since then, we've given over $915,000 of our profit to multiple recipients with high financial need and strong career aspirations.
PAST WINNERS
Optimal was formerly know as SR Education Group until January of 2020, when the company rebranded. Many of our scholarship winners' quotes will refer to SR Education Group.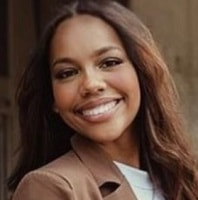 Undergraduate Scholarship, July 2022
Dania Kabalo
The University of Texas at Austin
"As a first generation student of color, coming from a low-income household. I believe that this scholarship will assist in furthering my education with ease considering my circumstances."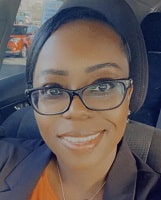 Community College Scholarship, July 2022
Ebony Dennis
Valencia College
"Thank you for choosing me for this scholarship. This scholarship will take away the stress I have for paying for my fall and spring classes. This helps me get closer to my goal of completing all my required courses for my associates degree within the next year. I work a full time job and have been putting in extra hours to pay for my classes. This will allow me to cut back on the overtime and focus on the work needed."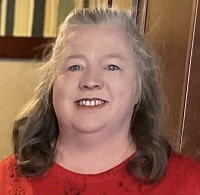 Online Degree Scholarship, July 2022
Tami Grant
Walden University
"Thank you Optimal for this opportunity! My scholarship funds will help me continue my dream of working with Deaf children around the state and their families. I am so grateful for companies and organizations that believe in the power of education!"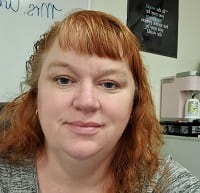 Online Degree Scholarship, April 2022
Alma Arellano
Adams State University
"Thank you for the selection as this quarters Optimal Scholarship Winner. This will provide me the opportunity to take courses over the Summer and Fall to be able to stay on track to graduate while continuing to work full time. My goal is to use my future counseling degree to help students learn to overcome their obstacles and believe they deserve the best future possible."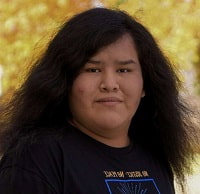 Undergraduate Scholarship, April 2022
Devon Norberto
University of New Mexico
"Ahéhee' – thank you. I just wanted to thank the selection community for choosing me to receive this quarter's Optimal Undergraduate Scholarship. To be honest I had forgotten that the selection date was this month and was completely taken aback after receiving the notification of my selection for the scholarship. The scholarship will alleviate any financial burden that I have to allow me to focus on my studies. It brings me a step closer to completing my political science degree and pursuing a career in government to bring positive change, equality, and reformation to our current system. Again, thank you so much!"

Community College Scholarship, April 2022
Paula Dockstader
College of Western Idaho
"I am very grateful for this scholarship that is going to help me towards my goal of becoming a Social Worker."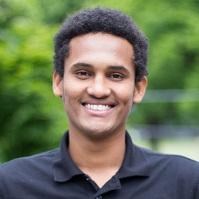 Undergraduate Scholarship, January 2022
Afrikaan Sahra
Seattle University
"Thank you so much for selecting me to receive this quarter's Optimal Scholarship. This scholarship will help me get closer to my dream of becoming a computer scientist. I am a senior, and I hope to graduate in Spring 2022. Upon graduation, I hope to work with the immigrant and refugee community in South King County, WA, to reduce the digital gap and help my community through advocacy and technology literacy."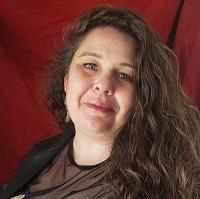 Online Degree Scholarship, January 2022
Ruth Hallows
Ruth Laura Hallows
"Luk'wil nt'oyaxsn - thank you very much. Finances play a critical role in my capacity to study as a non-traditional student and single parent of four children whose time is heavily influenced by recovery. Support from Optimal increases my ability to focus on learning and earning my degree by helping me meet financial obligations. Lu'aam goodu. Lu'aam wing̱a̱wsu. My heart is well. My mind is well. Luk'wil nt'oyaxsn."

Community College Scholarship, January 2022
Selina Rodriguez
Pima Community College
"I was so surprised when I read the email. I almost mistook it for spam mail but when I realized it was real I was so emotional, I even cried. This scholarship will help me pay for school expenses that FASFA didn't cover, and I won't have to take out loans. I am so thankful for this scholarship and the relief it has given me."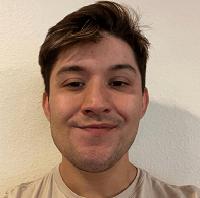 Undergraduate Scholarship, October 2021
Xavier Senteno
California State University-Sacramento
"Receiving the Optimal scholarship was a surprise and I leaped from my bed with excitement at the news. As I am expect to complete my undergraduate studies soon this scholarship is just another stepping stone and reminder that my hard work is paying off and that there are optimal resources out there for people in need. You just have to put in the grit and strife to work for it"-Xavier Senteno"