Our Team
Helping people make better decisions about careers and education wouldn't be possible without our great team at Optimal. We're a bunch of self-described nerds, overachievers, and board game enthusiasts who get excited about solving hard problems and making sure our products live up to our promises.
CEO
Understanding the difficulties of obtaining a quality, affordable education is what inspired founder and CEO Sung Rhee to found Optimal in 2004. He saw a need to create sites dedicated to providing transparent, data-driven information to empower people to make better decisions for their education and careers. He knows prestige doesn't always translate to quality, and Sung doesn't want to see students get a raw deal.
Outside of work, Sung enjoys playing basketball and adding to his collection of Gundam figurines. A fun fact about Sung is that he was a cartoonist for The Harvard Crimson during his college years.
Sung has been featured in several publications, including GeekWire and 425 Business Magazine. Additionally, the CEO Perspective he authored provides a more in-depth look into his background and how Optimal came to be.
---
---
---
---
Data Researchers
We have a team of 60 data researchers that research over 40,000 college degrees each year.
---
Optimal Board Advisor
Richard Vedder, distinguished higher education change advocate, serves as a board advisor for OnlineU, advising on content and contributing editorials. As an advisor, he supports Optimal's core mission of adding data-driven information to the higher education space and setting students up for career success.
Views and opinions expressed in board advisor's writing are their own, and do not necessarily reflect those of Optimal.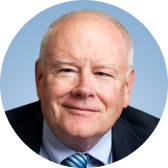 Dr. Richard Vedder
Professor Emeritus at Ohio University, Author, & Higher Education Change Advocate
Athens, OH
Vedder is an esteemed figure in the higher education sector, with a Ph.D in economics from University of Illinois and an impressive tenure of advocating for higher education change. He writes frequently for numerous notable outlets including Forbes, The Chronicle of Higher Education, Wall Street Journal, Bloomberg Opinion, and Inside Higher Ed. He has also authored several books regarding issues within the higher education sector, including "Going Broke by Degree: Why College Costs Too Much" and "Restoring the Promise: Higher Education in America." Much of his writing challenges the current American higher education system and proposes solutions for economic, societal, and institutional changes.
Vedder served on the Spellings Commission on the Future of Higher Education, a group charged with recommending a national strategy for reforming post-secondary education. He also ran the Center for College Affordability and Productivity, an organization dedicated to researching public policy and economic issues relating to postsecondary education. Currently, he serves as a Senior Fellow at The Independent Institute, a research and educational organization that creates transformational ideas for today's most pressing social and economic challenges.
At Optimal, we embrace a culture of growth, experimentation, and creativity. Our small and agile team allows all members to exercise great responsibility and freedom, leading each person to have a measurable impact on our business. We also offer unique benefits like tuition reimbursement and charitable donation matching. We enjoy solving hard problems as much as our wine and cheese parties and snuggling with our troop of quirky office dogs.
Equal Employment Opportunity Statement
Optimal's policy is to ensure equal employment opportunity without discrimination or harassment on the basis of race, color, religion, sex, sexual orientation, gender identity or expression, age, disability, marital status, citizenship, national origin, genetic information, or any other characteristic protected by law. Optimal prohibits any such discrimination or harassment.