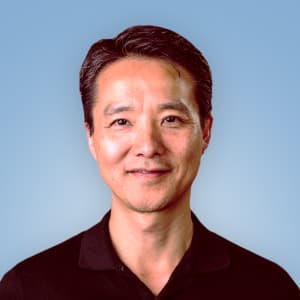 ...empower people to make better decisions about their education by giving them the data they need to do it.
Optimal was an accident. A serendipitous journey that started from trying to figure out how money is made on the Internet to challenging the broken, debt-ridden, inefficient tradition that defines today's college education.
Optimal's solution is simple: empower people to make better decisions about their education by giving them the data they need to do it. We make it easy to compare college tuition costs, alumni salaries, and student reviews so people can make smarter investments in their education. The idea shouldn't seem groundbreaking, but it is. It just requires people to completely change how they look at college education — from a rite of passage to an investment in their future with a specific ROI.
I didn't start with this goal in mind when I founded the company 17 years ago. In the early 2000s, the Internet was still pretty nascent and I was trying to figure out how to build a business and leverage it. I left my cushy position as General Manager at Microsoft and set to work building hundreds of sites across multiple industries, looking for a way to capitalize on the newly accessible network. Eventually, I settled on an industry that was fast growing and for which it was really difficult to find trustworthy information — higher education.
We started as a site that connected students with for-profit colleges and universities. We were successful immediately. As we became more immersed, however, I noticed many problems in the industry that didn't sit well with me. Students were being delivered to schools, receiving sub-par education, and ultimately dropping out. Those who did graduate often ended up with no job prospects and thousands of dollars in debt. People were investing in their education, and for many, it wasn't paying off.
Students often graduate and find they don't have the experience needed to work in today's tech-driven economy, causing a vicious cycle of ever-growing student debt and economic hardship.
We began to identify a need for something severely lacking in the higher education space – transparency and data. Students didn't have access to the numbers they needed to plan for their future. With those needs in mind, we started seeking out hard-to-get data sources and building a database of student reviews. We wanted to answer the questions students needed to know most: "What are real students saying about these colleges? How successful are they after graduation?"
We switched gears, focusing on creating a resource for students to compare college tuition costs, student reviews, and alumni salaries. The Optimal team has spent the last 10 years answering the tough questions about what return students can expect on their college investments. The critical need for this information became even more apparent for me when I began helping my children navigate the college application process. They aren't just worried about what school to go to, but what to study and how that will result in a well-paying job down the road. Lack of a clear path to a well-paying job scares them.
Optimal's primary goal is to help guide this process by getting the necessary information in front of students while they're making these choices. Allowing students to quickly compare the annual tuition cost of their degree with the average salary of graduates from the program provides a wake-up call for many. My daughter spent hours looking at our website to learn about what schools and what majors offer the best ROI.
Growing student debt is just one of the problems I have seen emerge in higher education throughout the last decade. The biggest issue is the mismatch of passion versus practical ability to earn an income. Many people get a degree in something they love that just doesn't have a lot of commercial value. Worse yet, they get into big debt to do so. "Pursue your passion" may be good advice for some kids but it doesn't work for everyone. If you want to study English, that's great but just know that the median first year salary for an English major graduating from Columbia University is $41,500. That contrasts to the first year salary for nursing students graduating from Sonoma State University earning $110,300. (Source: https://www.gradreports.com/best-colleges)
Another issue plaguing the industry is the need for accessible, affordable programs. This need has driven massive change in the higher education system with the growth of a key solution – online education. I believe online colleges will create a more equitable education system because of ease of access and lower cost to deliver the curriculum. On average, tuitions for online public universities are about 50% less expensive than for on-campus public universities, according to our internal tracking data.
Now, in the midst of a worldwide pandemic and detrimental recession, these issues are more relevant than ever. I see three trends forming: a significant move towards online curriculums, which the COVID-19 pandemic has accelerated, the consolidation of universities as smaller colleges struggle to carve out a sufficient niche to stay afloat, and an emphasis on providing curriculums with higher commercial value. I expect the higher education industry will be making some long-lasting shifts in the near future, and there will be some major disruptions. Many colleges will not survive this recession. My team and I are looking forward to becoming a catalyst for the disruption.
Sung Rhee, CEO of Optimal