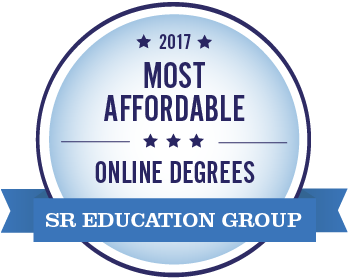 We just released a major update to OnlineU.org: the 2017 Most Affordable Online Colleges! As a part of our ongoing commitment to promoting tuition transparency in higher education, we launched an updated ranking of the top 25 most affordable online colleges overall, complete with up-to-date degree and tuition information. New for this year, we also developed individual rankings by degree level, to provide lists of the most affordable online schools for associate, bachelor's, master's, and doctoral degrees.
OnlineU currently provides affordability rankings covering 68 subjects, and by the end of 2017, we plan to expand that number to 102. For the 539 schools currently included in our affordability subject rankings, the average annual tuition rate is just $10,292. We're excited to be able to provide this kind of tuition data for even more subjects and colleges throughout the year, so that prospective students can learn about affordable options for the specific program they're interested in.
To develop the 2017 Most Affordable Online Colleges Overall ranking, we manually researched and calculated annual tuition rates using data collected from 739 schools' official websites. The colleges were then ordered based on annual tuition rate, and the top 25 were named the 2017 Most Affordable Online Colleges Overall. Every college that made the ranking offers an annual tuition rate of $7,200 or less. Georgia Tech is ranked #1 on the overall list and the master's list, offering a tuition rate of just $2,550. The College of Southern Nevada and Aspen University round out the top three overall, and both offer tuition rates under $5,000. Allen Community College is the #1 most affordable online college offering associate degrees, and offers the lowest yearly rate out of all ranked colleges at only $2,070.
Keep an eye out for more of our 2017 rankings, covering subjects like business, education, healthcare, and other popular choices, in order to find out which schools offer you the most affordable options for the online degree program you're interested in. Head over to OnlineU to discover more about the Most Affordable Online Colleges for 2017!