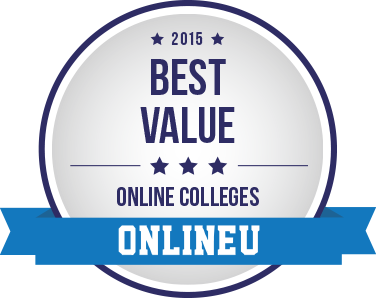 Last year, we launched OnlineU with a focus on the most affordable online colleges in the United States. This year, we wanted to factor in the quality of the institutions, as well as continuing to focus on the colleges and universities that are making an effort to keep tuition costs low. Therefore, we at OnlineU are proud to announce The 2015 Best Value Online College Rankings. The rankings take a critical look at all of the online colleges who offer affordable tuition to determine which ones provide real outcomes-based results and the best overall value to their graduates. The rankings span across the 12 most popular online degrees: accounting, business, computer science, counseling, education, healthcare, human resources, human services, nursing, psychology, public health, and social work.
We had an overwhelmingly positive response to our 2014 Most Affordable Online College Rankings but the question of quality kept coming up. Many people asked us which of the affordable schools were the best. So, we took our 2015 rankings one step further and tried to determine which of the affordable colleges provided the best value degrees.
In order to do so, we spent several months collecting information not readily available or uniform across all online schools. Among the data collected was whether or not the schools offer online student support services, a common pain point for online students. Additionally, we pulled in information from Gradreports.com, a sister site to OnlineU, where real graduates review the colleges and universities they attended. The student reviews factored in the percent of graduates who would recommend the school to others and the percent of graduates who believe that earning their degree at that school improved their career. Other statistics that were used in determining these rankings include: whether or not a school is non-profit, regional vs. national accreditation, how high the student loan repayment rate was, whether or not the school offers student services, annual tuition, and some other details.
The results are the most affordable institutions that will provide students with a quality education and a truly useful degree. Check out the 2015 Best Value Online College Rankings today.