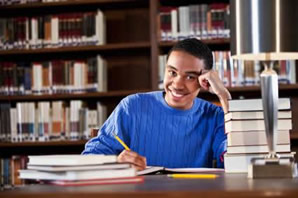 By now, many in the education sphere are aware of Massively Open Online Courses (MOOCs). With The New York Times calling this "The Year of the MOOC" in a recent article, and even our own coverage of the "Five Free Online Courses (MOOCs) to Help Your Career" in October, it's safe to say that MOOCs are at the forefront of education discussions. These courses have made high-quality learning opportunities available to the global population, as well as U.S. students who are unable to attend a traditional college. While this increased opportunity for underserved populations to access education is a great step, these classes do not yet provide students with the credentials that would make them truly valuable. But this could soon change.
MOOCs are provided for free or at a low cost by companies such as Coursera, Udemy, or edX. These sites have partnered with respected universities to offer interesting and engaging courses on a variety of topics to thousands of students across the globe. Currently, students can take the classes for personal fulfillment or to gain a skill that they lack. Unfortunately, no college credit is given for completed work, and students are offered only a certificate of completion (which is virtually meaningless).
While the MOOC market is still in its infancy, open course providers have been rushing to find relevancy in the general education marketplace. In the past few months, many well-known open course providers have been making deals and setting about plans to offer college credit for the classes they provide. 
At SR Education Group, we hope that as MOOCs work to provide their students with college credit, the accessibility and affordability of a college education will be greatly improved. We think that MOOC integration with the rest of the higher education industry could be a step toward making a high-quality education available for more students than ever before, and we are encouraged by the steps some education providers are taking to make this a reality. Here's a look at what MOOC providers have done in the past few months to make the education they provide more relevant to the general education industry:
It was announced just last month that edX has partnered with two Massachusetts community colleges to apply online learning to the traditional college experience. With funding provided by The Gates Foundation, this partnership will act as an experiment for blended courses that integrate the MOOC format of watching video lectures and participating in interactive online assignments with traditional classroom discussions.
In addition to this community college experiment, edX has expanded its course offerings by partnering with the University of Texas System (UT), a group of nine universities and six health institutes. Unlike the other schools that offer courses through edX, however, UT schools plan to allow their tuition-paying students to earn credits toward their degree through this online format. The intention is that UT students will be able to choose from a wider variety of courses if they can access the entire UT System curriculum online.
Coursera may be one of the most well known of the MOOCs, but it is also a for-profit startup that has yet to develop a method for generating revenue. However, Coursera is quickly developing ideas for affecting their bottom line. Ideas range from selling student data to potential employers to providing college credit to students who take their courses. Coursera has already started down the path of offering college credit to their students with a few different partnerships.
When the University of Washington announced in July that it intends to distribute classes via Coursera, it included a surprising detail: The university also intends to make classes available on the platform for credit. If implemented, the classes would available for a fee, and they would likely only be an option for students already enrolled at the university. Antioch University also began a similar program that makes select Coursera courses available for credit to their students. Credit for two specific classes on Coursera was made available to students in October 2012 for a lesser tuition cost than their regular credits. If successful, this program could be rolled out on a larger scale for upcoming semesters.
For those who don't attend the University of Washington or Antioch University, another Coursera partnership may be of interest. The American Council on Education (ACE) has begun working with Coursera to evaluate credit equivalency for the courses offered on the Coursera website. This would open up the possibility of earning college credit accepted by over 1,000 US colleges and universities by taking select Coursera classes. Students who would like to take advantage of this opportunity would be required to complete the course, take a video-proctored exam (which will confirm their identity), and pay what Coursera calls a "modest fee." There are currently no classes available for ACE credit, but some are expected to be added in the coming months.
It is not often that you hear about an online revolution without Google's name being thrown into the mix, so it's not surprising that Google has begun working on online education innovations. Google quietly released an open-source course builder application earlier this year that would enable anyone with moderate HTML and JavaScript skills to develop their own online course. This technology arose from the software and technology that Google used to build its own Web course called "Power Searching with Google."
This open-source technology gives schools the ability to take the technology and structure of an MOOC with online video lectures and virtual assignments and apply it to the rigorous curriculum of traditional classes. Since the release of Google's Course Builder, several schools, including Indiana University and UC San Diego, have considered using the application to fuel their own online learning innovations.  This technology will allow schools to develop and distribute courses in-house, and it will give them greater control over how the classes are operated. This technology could open the door for more online or blended classes at traditional universities, and it could help build credibility and reliability for online degrees.