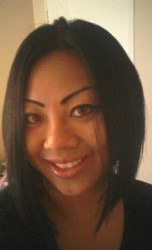 Jessica Hin is an inspirational single parent who is pursuing surgical technician certification through training at CNI College. Despite having five dependents to care for and two jobs, Jessica has been able to maintain excitement and energy for her schooling and future career. Her application impressed our scholarship committee, and we are proud to announce her as the winner of April's Single Parent Scholarship.
Jessica intends to graduate in 2014 from CNI's surgical tech training program, which will allow her to transition from her current career as a certified nurse assistant into an area of healthcare that she is more passionate about. Jessica hopes that by earning her degree, she will be able to show her children that an education is important for a successful career. Though she is very busy and her schedule does not allow for much downtime, Jessica continues to drive over one hundred miles to attend school. This dedication to earning her degree is admirable.
Jessica is a motivated student, making time for school work in between holding down two jobs and financially supporting her entire family. In addition to caring for her two children, Jessica also provides care for her grandmother, diabetic mother, and her father, whose leukemia is currently in remission. Not only will earning this degree give Jessica the opportunity to work in an operating room, it also has the potential to drastically improve her financial situation by allowing her to earn more.
I want my kids to be proud of their mommy. I want them to see that no matter how long it takes to get to where they need to in life, the choices they make will ultimately [determine] the outcome of where they will be in the end.
Want to win a scholarship too? We are still accepting applications for the Make A Difference Scholarship, closing May 31st, in addition to the June 2013 Single Parent Scholarship