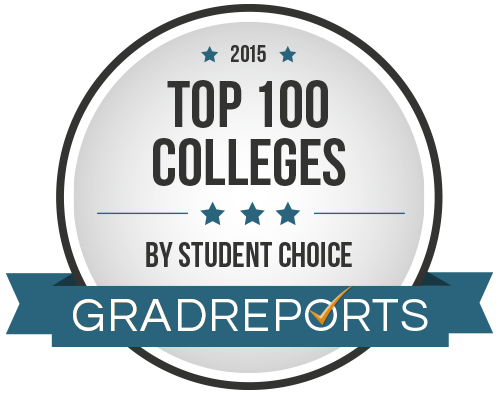 GradReports just released the Top 100 Colleges by Student Choice; a ranking of the most desired schools in the country. Unlike most conventional rankings, the Top 100 Colleges by Student Choice was generated based on objective, trusted data: it considers the acceptance rate as well as the enrollment rate for every school in the United States. The new rankings on GradReports aim to showcase schools that students are actually choosing, not just the institutions with the lowest acceptance rate.
By evaluating every institution based on the same criteria, small liberal arts colleges, military academies, and large national universities are all considered equally. What has resulted is a list that meaningfully compares very different schools and gives credit to often overlooked institutions who are satisfying student needs. Five military schools and over thirty liberal arts colleges made it onto the Top 100 Schools by Student Choice, ranking alongside some of the most selective universities across the country. For instance, the United States Naval Academy outranks many Ivy League colleges, and small schools with less than 2,000 students like Claremont McKenna College and Bowdoin College rank in the top 20.
"Our mission at GradReports has always been to help students find the best college for their needs. We've done that over the last few years by publishing reviews from graduates but we've always known that students also find rankings helpful when selecting a school," said Sung Rhee, CEO of SR Education Group. "At GradReports, we care about what the students and graduates think of a particular college or university. Therefore, it was only fitting we found a way to show which colleges students are choosing to attend most. Each student's choice plays a major role in determining our rankings."
The Top 100 U.S. Colleges by Student Choice considers two factors: acceptance rate and enrollment rate. Each college was then given a "student choice" score, which aims to give weight to every student's enrollment decision. The "student choice" score reflects both the selectivity of each school as well as its desirability by combining these metrics; specifically, the score is calculated by dividing the enrollment rate by the square of the acceptance rate. By comparing the number of students that enroll to the admissions rate, the rankings represent the schools that students are choosing most.