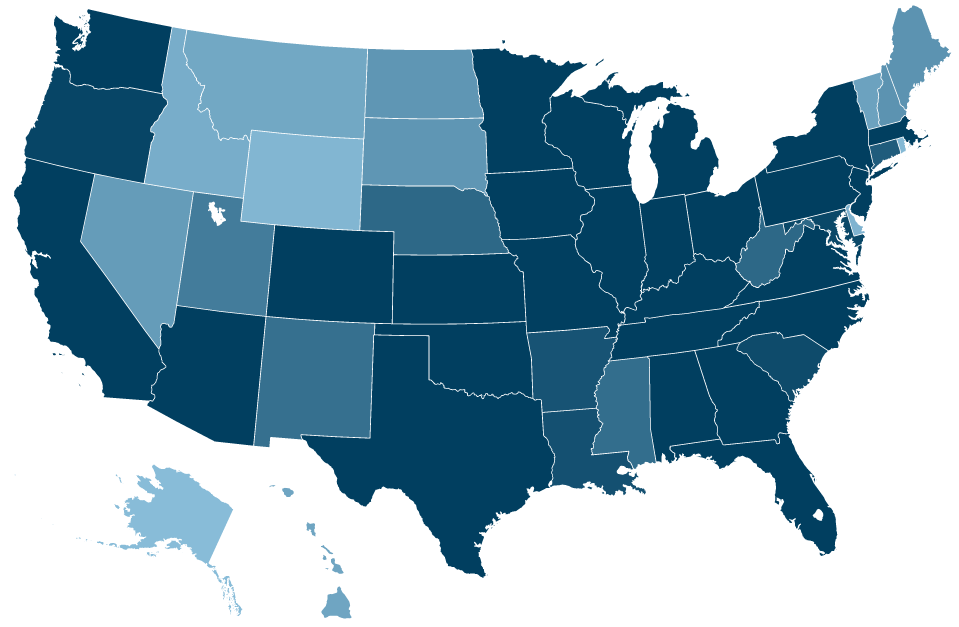 Guide to Online Schools just launched a major update to their website -- an updated comprehensive list of online schools and degrees, making it one of the best resources currently on the web for finding an online school or degree. The site's list of 586 accredited schools and 25,099 fully online degrees was created using recent government data, along with up-to-date information from school websites, including tuition rates and available degrees.
To compile the list, we researched all accredited schools and compiled the information into a filterable list. Schools with at least 10 degrees available fully online were considered, as reported by the National Center for Education Statistics (NCES). The list of available degrees was then updated based on information from the schools' official websites and annual tuition data was collected from the NCES or from a school representative. Recommend rate is also included in the lists, which refers to the percentage of students who would recommend the school based on data from online college reviews found on GradReports. School states and cities are also provided, for those students interested in local options or nearby campus support services.
Along with the full comprehensive list of available online schools and degrees, Guide to Online Schools also updated their List of Online Colleges by State, so that students can browse online school options based on the state where they are located. This list is also filterable by state and degree level, making it simple for students to find a local online school based on their degree interests.