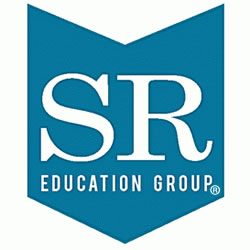 Amanda Christensen, June's Single Parent Scholarship winner, aspires to become a professor upon her 2014 graduation with a PhD in Business Management. Her goal is to help students work towards their dreams and do it in a manner that inspires her students to help those around them. She hopes that by earning her PhD, she will have been able to show her son that anything is possible.
Amanda became pregnant with her son during her first semester of college and has since worked throughout her schooling career to make ends meet. Despite having her son at a young age, Amanda was persistent in pursuing her goals and became the first in her family to earn a college degree. Despite her own study loads, she has still managed to time to volunteer in her son's classroom, help him with his homework and take him to his athletic activities. Throughout this period, Amanda has had little financial help or emotional support from family or friends, nor any help from the father of her son. Despite this, she has maintained an optimistic view and has worked hard to get to where she is now.
Upon graduating from Arizona State University, Amanda hopes to spend her time teaching and researching as a professor. She intends to focus her research on positive leadership styles and how these leadership styles affect employees. Through this research, she hopes to increase the amount of caring and compassion in the workplace to make more productive and positive organizations.
Once I receive my PhD and obtain a faculty position at a university, I will be in a strong position to help others to work towards their dreams and to do it in a way that positively affects those around them, using their gifts of courage, curiosity, passion, perseverance, optimism, and dedication to make the world a better place.
Finalists for this Scholarship Round:
Vetoya Smith from Central Carolina Technical College

Ellis Gadrim from University of Central Florida

Floripe Flores from University of Central Florida

Chava Pollak from Pace University

Kelly Kapalka from George Mason University