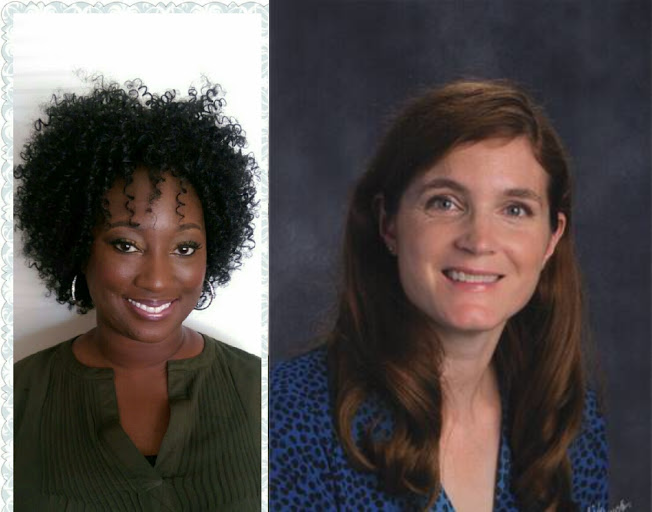 The SR Education scholarship committee is pleased to announce Marla Issac and Kristin Humphreys as the winners of our Graduate Scholarship for Teachers! Each deserving teacher will receive $5,000 to help with expenses as they complete their education. We're excited to extend our support to Marla and Kristin as they work to help the next generation of students.
Marla Issac is attending National Louis University to complete her teaching certification in biology. Marla earned her PhD while taking care of her two young nephews and is now working to complete her final requirements to teach high school. She has always put others first, taking special care to help students who were struggling in her labs. Her patience and mentorship encouraged students to stay in college and follow their dreams. Upon certification, she wants to become a high school biology teacher to help prepare children for college.
Marla had these kind words to say: "My heart is full right now knowing that a part of my financial burden has been lifted. I feel truly blessed and grateful that I will be able to fulfill my dream of being a full time educator."
Kristin Humphreys found her call for teaching later in life, but she lost no time sharing her love of science with low-income and diversity students. Right now she is pursuing a Master's of Education at Utah State University while teaching 8th grade science at a low-income school. We were impressed with the innovative lessons she has used to get middle school students engaged in science curriculum.
In a thank you note to the committee, Kristin said, "This scholarship changes things. It's more than just money - it's hope. And truly, that is what being a teacher is all about. I'm so thankful to be a part of this profession and to be a recipient of this scholarship."
We believe that educators have one of the most important jobs in the country and it is a shame that they are undercompensated. We hope this scholarship will help the winners continue with their important work. Congratulations to Marla and Kristin on their dedication and perseverance!