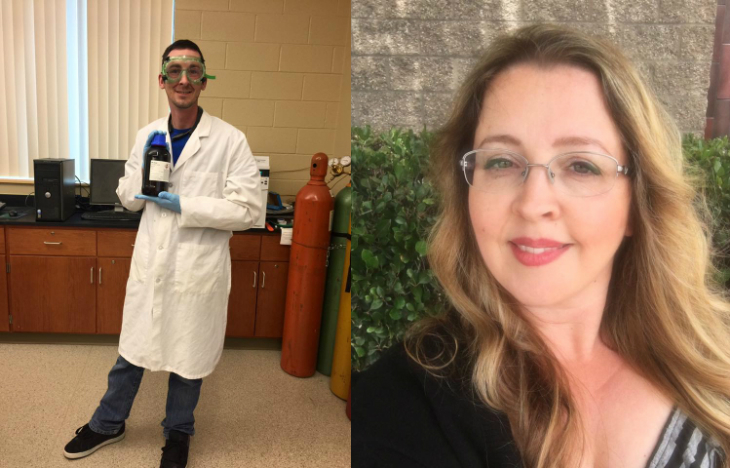 Bonnie Arbuckle and Beau Howard have each been awarded $2,500 as the most recent winners of our Community College Scholarship! It was difficult to choose only two winners out of over 200 deserving applicants, but we are very excited to be able to support Bonnie and Beau and their educational aspirations. We will also be awarding $100 to five exceptional finalists.
We were impressed by Bonnie Arbuckle's passion for teaching and perseverance in overcoming challenging life circumstances. She is currently working as a substitute preschool teacher while attending Modesto Junior College, and her dream job is to be a kindergarten teacher. She was inspired by her own first grade teacher to pursue a career as a teacher who makes children excited to come to school every day. Upon learning she had been selected as a winner, Bonnie said, "This is fantastic news and it came at the most wonderful time. As a single parent working hard towards two degrees, this scholarship will enable me to get closer to my goals and release some much-needed financial pressure."
Beau Howard is currently in the pre-pharmacy program at Helena College. After graduating with an Associate of Science, he plans to pursue a B.S. in Chemistry and eventually a Ph.D. from the Skaggs School of Pharmacy at the University of Montana in Missoula. Beau would like to research flavonoid structures and their medicinal potentials, with an emphasis on supplemental oncological treatments. We were especially compelled by his motivation, which comes from a commitment to provide for his daughter. "As a single father, and college student, I cannot stress the importance of budgeting your finances in order to succeed," Beau said. "This scholarship will help me to achieve my goal of obtaining my Ph.D. and for that, I am eternally grateful to the SR Education Group and their commitment to helping students further their education."
In addition to our winners, we selected five outstanding finalists, who will each be awarded $100: Miranda Lowman, Rachel Burma, Christopher Rios, Kirsten Arellano, and Tyesha Washington. If you're a community college student, check out our $2,500 scholarship opportunity and apply for the next round here!