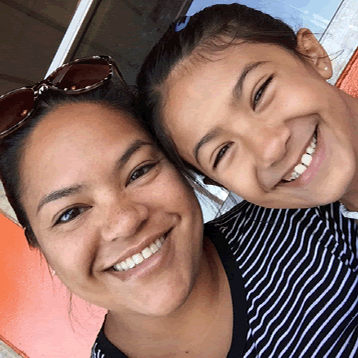 We are extremely excited to announce the winner of the most recent round of our Graduate Scholarship for Teachers! Frances Resuta was selected to receive $5,000 toward her education at the College of Staten Island. She is currently working as a teacher and pursuing a Master's in Teaching of English to Speakers of Other Languages. Our scholarship committee reviewed applications from many deserving graduate students, and will also be awarding 5 exceptional finalists $100.
Frances stood out due to her incredible motivation and dedication. Her passion for helping students really resonated with us, and we're thrilled to be able to support to her goals, including helping her students recognize their full potential and providing for her family. Frances would like to obtain a Master's in Teaching of English to Speakers of Other Languages (TESOL) so that she will be better equipped to help her students learn English while continuing to foster their native language. As a single mother and full-time teacher, the cost of graduate school has not been an easy burden, and we think she is more than deserving of this award!
After learning that she had won the Graduate Scholarship for Teachers, Frances said, "I am honored to receive this scholarship! The past few years have been hard financially and emotionally for my family and I am grateful to have the opportunity to continue my education to build a brighter future for myself and my daughter. Thank you SR Education Group!"
Five applicants with compelling education and career goals were selected as finalists and will each receive $100: Jacinda Greco of Suny Empire State College, Cris Goldman of California Lutheran University, Mary Reed of the University of San Diego, Krystal Leddy of Capella University, and Amanda Thorpe of Johns Hopkins University.
We're sending our congratulations and best wishes to Frances! We encourage our finalists and all teachers pursuing graduate degrees to apply for the next round of our Graduate Scholarship for Teachers. The award is $5,000, and the deadline is March 18, 2017. Be sure to keep an eye on our scholarships page for new financial aid opportunities!