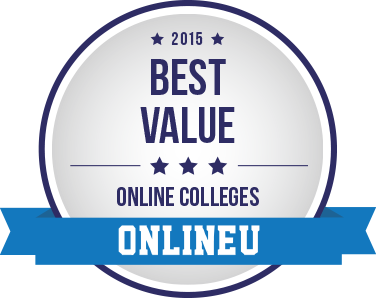 OnlineU, the leader in affordable higher education publishing, is proud to announce the 2015 Best Value Online College Rankings. The rankings take a critical look at all of the online colleges who offer affordable tuition to determine which ones provide real outcomes-based results and the best overall value to their graduates. Last year, http://www.OnlineU.org was launched with a focus on the most affordable online colleges in the United States. This year, the 2015 Best Value Online College Rankings aim to factor in the quality of the institutions, as well as a continued focus on the colleges and universities that are making an effort to keep tuition costs low. The rankings span across the 12 most popular online degrees: accounting, business, computer science, counseling, education, healthcare, human resources, human services, nursing, psychology, public health, and social work.
""When OnlineU launched, our main focus was to encourage colleges to keep tuition costs low. Now we want to go one step further: our 2015 Best Value Rankings challenge colleges not only to keep their degrees affordable, but to offer the support services that online students need to succeed," says Sung Rhee, CEO of SR Education Group. "Rankings are always so nuanced but we wanted to keep things as simple as possible. The online colleges and universities on this list have proven track records of success and offer degrees at affordable prices. Investing time and money in a college degree is really about investing in your future, and we want to do all we can to help students make better investments."
The methodology of the rankings is laid out on OnlineU.org. Over several months, SR Education Group independently collected data for each school, including information not readily available or uniform across all online schools. Among the data collected was whether or not the schools offer online student support services, a common pain point among online students. Additionally, SR Education Group pulls real student reviews from OnlineU's sister site GradReports.com to factor into the rankings. The student reviews factored in the percent of graduates who would recommend the school to others and the percent of graduates who believe that earning their degree at that school improved their career. The rankings try to determine quality by using the proprietary review data and by factoring in regional vs national accreditation, non- vs for-profit status, and how high the student loan repayment rate was, among other details.
The quality of the institutions is extremely important but tuition is still factored heavily into the rankings. The rankings provide the most up-to-date annual tuition numbers, which required standardizing per-credit, semester, and annual rates, among other variations. Of the schools considered, 70% have an annual tuition under $15,000. The main objective of OnlineU has always been to shift the discussion around higher education from prestige and selectivity to quality and affordability, and the 2015 Best Value Online College Rankings reinforce that mission. Over a year ago, the Consumer Financial Protection Bureau reported that student debt is over $1 trillion and debt has only continued to increase since then. Affordable education options are more important now than ever before. The 2015 Best Value Online College Rankings aim to help any student who wants to save money and graduate with a valuable degree.