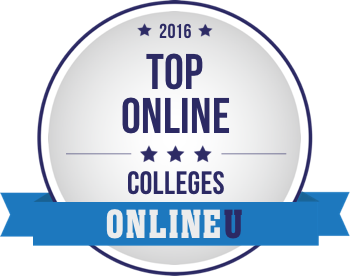 Today, OnlineU.org released the 2016 Top Online Colleges. The list ranks the top 25 best colleges in the nation currently offering at least 5 online bachelor's or master's degrees. The 2016 rankings improve upon OnlineU's top college rankings last year by including additional factors that measure a school's selectivity and the strength of the student body. While well-known, prestigious institutions like Stanford, Columbia, and Duke maintained their top three status from last year, new schools also earned high placements on the list due to the new ranking algorithm, such as the University of Minnesota at #7 and the University of Michigan at Ann Arbor at #10.
This year's rankings utilize a proprietary formula that takes into account acceptance rate, enrollment rate and entrance exam scores. The algorithm helps judge the desirability and competitiveness of each college. 25 schools made the final cut and all are regionally accredited, non-profit, and offer at least 5 fully online degrees.
"The schools on this list are top caliber colleges," explains Sung Rhee, CEO of SR Education Group. "We are continually putting thought and research into how to better serve students in their search for a quality school. As online education grows, college rankings need to evolve in order to accurately reflect the schools that are truly the best in the nation. Using this new ranking algorithm that considers telling factors like entrance exam scores, we unearthed high-quality, desirable schools that are worth considering."
To check out all of the exceptional schools on the 2016 Top Online Colleges list, visit www.onlineu.org.