For this quarter's final scholarship announcement, we introduce our community college scholarship winners. Everyone has a different story behind their higher education journey, and our community college scholarship recipients impressed us with the selfless and yet self-respecting reasons behind their chosen college programs.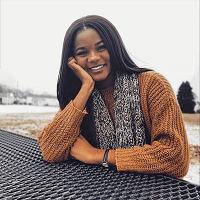 Kori-Ann Taylor studies biological science at Northampton Community College. She has had to withstand the pressure of working and studying while holding herself to high academic standards. Kori-Ann aspires to be a physician assistant, so she knows the mental work of studying, the large amount of time working, and the lesson that juggling priorities will pay off. She hopes to one day provide patient-centered care to resolve issues within the field of immunology. She wants to provide free preventative care medicines, like flu shots and pneumonia vaccines. As the first in her family to graduate, Kori-Ann hopes that her dedication and successes will inspire her family. She recognizes the way her financial circumstances, family situation, and dreams are all connected. As she wrote to our scholarship board, "I was elated when I received word that I was awarded the SR Education Group scholarship. Like other students from low-income households, I dreamt of college but could not afford the cost. Now I am able to live out my dream of being an advocate of health and pursue a physician assistant degree after community college."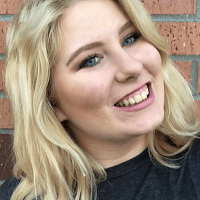 Alyssa Trim attends East Arkansas Community College. Her goals are long-term and admirable, centered on the dream of getting her PhD in clinical psychology. She hopes to make a better life for herself so that she can help her future family to live well. Alyssa wants to support people with mental illness, and she plans to do so through social work and counseling. She has overcome a lot of personal and family hardships to get to where she is, and that motivates her to keep looking forward, to keep pursuing her education. After getting some experience in her field, Alyssa would like to start her own private practice. She would continue using her psychology background to aid those who need medical attention and emotional support.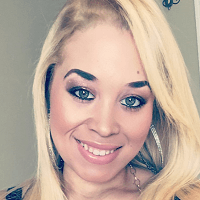 Andrea Chavis is working toward getting a nursing degree, currently studying at Fayetteville Technical Community College. She wants to become an OBGYN nurse practitioner. Knowing that such a goal requires dedicated study and work, Andrea has been doing everything she can to continue in higher education. There are many situational challenges she has to overcome, including finding the balance between caring for her two children, studying, and working full time. "I was extremely overwhelmed with gratitude when I received this amazing award," Andrea wrote our scholarship board. "Being a single working mom of two girls, it feels so amazing to not have to worry about how I will find funds to help cover my nursing school expenses. I can never thank you guys enough for your generosity."
Melaina Goodman goes to Helena College University of Montana and is studying to become an arson investigator. This choice of career path was spurred by an experience she had where her family benefited greatly from the efforts of a fire investigator a couple years ago. Before that, she had long wanted to work with the firefighter community in some capacity, having looked up to her dad, who was a firefighter. Now, as she studies, she is holding two jobs and looking after those dear to her. She is excited to have received this scholarship, as it means she will be able to continue working, studying, and fulfilling her goals to help people in her community. Melaina's response to receiving the scholarship shows how her persistence has paid off: "When I saw this email I could not contain my happiness. I have been waiting for an award like this for a long time now, and it finally came. Thank you."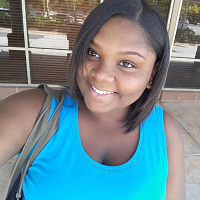 Kimone Robinson attends Prince George's Community College and studies nursing. Her hope is that, when people receive help to pursue higher education, they give back to their communities to help the following generations continue learning. With this in mind, Kimone has goals of starting a college preparation and advising foundation. She wants to enable people to go to university by educating them and connecting them with financial resources. She wants to make her mother and brother proud, so she is willing to fight for her dreams. Kimone wrote to our scholarship board saying she was overjoyed. She said, "There was no single word that could have expressed my sincere gratitude. I am very thankful that I was chosen as a winner."
We are grateful to all of those who applied to the community college scholarship. We send a special thank you to our scholarship recipients, who, we trust, will move forward both to accomplish their inspiring goals and to create new goals for themselves. While this blog post wraps up 2019's first round of scholarship winners, the next round of applicants are still being considered; you have until June 30th to send in your application for consideration!