The following community college scholarship winners have all shown great commitment to their long-term educational goals. As many of these students are at the beginning of their career plans, Optimal has awarded these applicants in acknowledgement of their vision for success and dedication to put in the necessary early work required for ambitious, multi-year plans. Learn more about our winners' accomplishments and high-reaching future objectives below!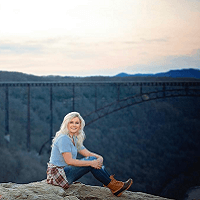 Keirstyn Meadows is a business management major at New River Community and Technical College in Princeton, West Virginia. She hopes to continue future studies at Concord University, where she would like to study human resources. Keirstyn says she finds joy in helping others solve problems, and she looks forward to using her knowledge to help others in the same way that she has been helped in the past. She would like to pursue future employment in HR, ideally at companies in West Virginia. Motivated to improve her circumstances, Keirstyn plans to use her education to create new opportunities for herself. She has been working full-time while attending school, and unfortunately, is among many others who have lost their jobs due to COVID-19. The additional stress this has caused, in addition to the uncertainty of any timeline for rehire, has Keirstyn feeling increasingly anxious. Though grateful for the things she does have, she recognizes the impact her job loss could have on her educational goals. Upon receiving her scholarship award, Keirstyn told our board, "I want to give a huge thank you to Optimal, I'm so grateful to them. I can't believe that I will get to fully focus on my work and not worry about paying for it."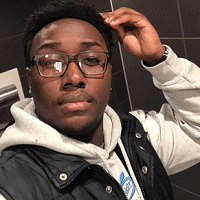 A pre-engineering student at City Colleges of Chicago – Olive-Harvey College, Jarret Buchanan is profoundly motivated to improve his and his family's lives through education. Jarret envisions a future where he reaches beyond his comfort zone, builds partnerships in the tech industry, and changes the world. He anticipates challenges ahead, and knows his self-reliance and family encouragement will get him through. He sees this scholarship as the beginning of a number of steps he is taking to reach his goals. Jarret has overcome a number of tough obstacles to get to where he is now, and he clearly sees how his investment in education will help him to secure a future of opportunities and financial success for himself and his loved ones. Acknowledging the multitude of ways goals are achieved, and perhaps musing over his own path, Jarret says, "There are different ways to get to the same place."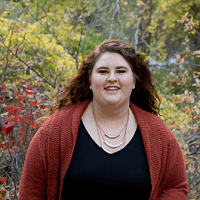 Hayley Uecker is a student at Sheridan College in Wyoming, majoring in elementary education. Recognizing common challenges in the education system, like the shortages of teachers needed for quality instruction, Hayley hopes to make a difference for the children in her community. She credits her previous teachers for instilling in her the desire to create change through teaching: "Had I not had such wonderful and amazing teachers early on in my education, I would not have the want and will to teach that I have now," she said. Hayley believes she has the ability to make learning fun for her future students, and to set them up with a solid educational foundation for their future. She acknowledges the considerable financial burden that higher education can bring, so she has pursued her studies while working part-time and also supporting her family however she can. Hayley has seen her parents work hard to get by and is motivated to create long-term stability through her educational and future career endeavors. In gratitude, Hayley told our scholarship board: "This scholarship will allow me to continue my education, and be successful in the career I would like to achieve!"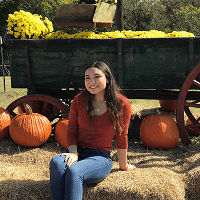 Maribel Ramirez is a radiation therapy student at Austin Community College District. Motivated by her time as a cancer patient, Maribel struggled through her treatment and felt as if her healthcare providers did not truly care about her or what she was going through. She is determined to make sure future cancer patients do not feel that way. Maribel knows that the road ahead will not be easy, and she expects that the emotional and mental toll of walking alongside people in one of the worst times of their lives will be the greatest challenge of her career. However, with her first-hand experience of going through radiation therapy, and a passion to help improve the lives of others, she told our scholarship board, "I have never felt like I was meant for something more in my entire life...to make [patients] feel like they are not alone in the fight for their lives." Like so many other working students, Maribel's income is not enough to cover all of the expenses required for higher education. Regardless, she is steadfast in her calling to pursue her education, and, upon receiving her scholarship, she said, "'I am so thankful for the help you are providing me, and will always remember that this scholarship is one of the biggest reasons [for] my future success."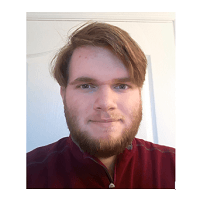 A history and political science major at Gulf Coast State College, Colby Teelin has his sights set on eventually getting his bachelor's degree in history and political science at Florida State University. Colby was drawn to his major by a strong belief in the importance of history and the political process. Though he is undecided on any one specific path he may take after achieving his bachelor's degree, Colby is driven by a desire to pursue further knowledge, advocate for his personal values, and teach others about the importance of history. Having faced profound obstacles at a young age, Colby was temporarily set back in his educational plans. His tenacity and vision for a self-sustainable future, however, have motivated him to continue on his path and take advantage of whatever resources are made available to him. Regarding his scholarship award, Colby said, "I am grateful for this opportunity. I learned early in my life that the world will not be given to me on a platter. This is what drives me to achieve, and this scholarship is a huge step for that!"
Optimal is proud to support this diverse group of students as they seek to empower themselves and change their lives through education. We are currently accepting applications for our Fall Quarter scholarships, which will remain open until the September 20th deadline. Current students enrolled in community colleges or the military, as well as undergraduate and graduate students, can check out our scholarships page for more information!.