Our next group of students are the undergraduate and graduate scholarship winners! The drive, professional goals, and perseverance of these winners impressed the scholarship committee.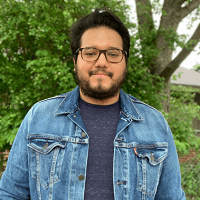 Nelson Alfaro is working towards getting a Bachelor of Science degree in computer science at the University of North Texas. He has long been fascinated by computers. Nelson remembers learning about computer science and computer languages toward the end of high school, and he remembers how quickly he was certain he wanted to code. He transferred from a community college in Dallas to the University of North Texas, and over the course of his studies, Nelson has found that he enjoys the excitement of innovation and the thrill of gaining knowledge. He aspires to be a creator and a leader within the tech field. While his parents are sacrificial and have been very encouraging of his studies, the Alfaro family are grateful for the financial help from scholarships. "I couldn't believe I was one of the recipients to receive the scholarship award!" Nelson told Optimal's scholarship team. "I was shocked because I had never won anything in my life. I am beyond grateful for this scholarship award, as it will help me get through this upcoming semester [. . .] especially with this pandemic crisis occurring and the economic issues we are dealing with today. Thank you Optimal!"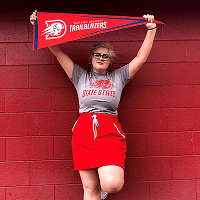 Lilliana Rogers is a freshman at Dixie State University, studying psychology and working as an editor for the Dixie Sun News. Stemming from both personal experience and from her studies, Lilliana hopes to be a psychologist for teenagers — she recognizes the transitional stages of the teenage years as tough and full of challenges. She plans to get her associate's, her bachelor's, and then her master's degree (where she envisions specializing in family and marriage therapy). Lilliana has experienced difficult loss in her family, and so she clings tightly to the encouragement her father gave her: complete high school, and together we can achieve the dream of you going to college. So, despite setbacks, Lilliana has worked hard to complete and do well in her classes. "I cannot express enough gratitude for this opportunity to further my education and achieve my dreams," she told the scholarship team. "Without the generous and beautiful people at Optimal, it wouldn't be possible. Thank you for believing in me."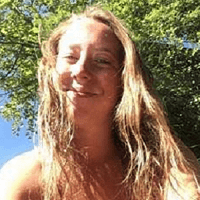 Madison Pedersen studies kinesiology with a focus on human biology at Montana State University. Madison enjoys learning about the ways mind and body are connected — especially how movement can affect the mind. She has been finding ways to internalize and solidify what she learns in classes, including creating her own class where she teaches others about mind-body awareness. Madison plans to go to graduate school for physical therapy. She hopes to bring a holistic approach to her practice, incorporating awareness and knowledge about lifestyle and mental health. In her practice, she will work towards being increasingly culturally aware, since she anticipates having a wide range of clientele. Madison values making herself a safe, trustworthy, and competent guide to her clients, no matter their background. The 2008 stock market crash left her family struggling financially and emotionally. Despite coming from a rough financial start, Madison first began her higher education studies at Montana State University. She was in a serious car accident, however, and was compelled to take a break from her studies for a couple years. Now back in school and more determined than before, Madison is excited to complete her degree. Summing up her insistent optimism, Madison told our scholarship board she holds to this life philosophy: "Begin each day with a grateful heart."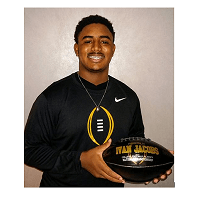 Ivan Jacobs attends Barton College and studies exercise management. His interest in exercise management stems from his experience with his and his family's health. Ivan was diagnosed with cystic fibrosis in his junior year of high school. This is a fairly late diagnosis, yet Ivan felt he was able to live without many symptoms for so long at least partly due to his consistent exercising. This diagnosis led him to be aware of each day's potential and the importance of living intentionally. He studies now with the hope of helping other kids with cystic fibrosis to take care of their bodies. Ivan has dealt with numerous family and personal struggles, and the way he persists with such determination and optimism is inspiring to our team at Optimal; we are sure he will inspire many others in his studies and work life. "Once you know your reason for living," Ivan told our scholarship board, "you'll perform every moment like it's an opportunity."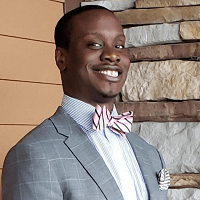 Rodrick Williams is working on his doctorate degree at the Medical University of South Carolina. He studies health care administration with a focus on executive leadership and policy. The title of his dissertation shows where his passion lies: "The Impact of Health Policies in U.S. Territories and the Caribbean." In this work, he looks into cultural and institutional factors that affect health. He hopes to eventually get excerpts of this dissertation peer reviewed and published in medical journals, so as to bring awareness to these issues and to highlight some solutions he has proposed. Roderick hopes to work his way up the leadership chain in a hospital with the aim of eventually becoming chief executive officer. With a leadership role in the world of medicine, he would promote inclusivity and health equity for all communities. He hopes to simultaneously teach as a professor at academic medical centers. Roderick's parents emigrated from the Caribbean, and they raised their children to strive for excellence in life and especially in education. Having experienced heavy loss in his family, Roderick continues to look after his mother and is grateful for the financial aid offered him through scholarships like this one. "I am a strong believer in the power of education to improve health equity and access in communities of color," Roderick told our scholarship board. "I'm excited to further my education with the support of the Optimal Graduate Scholarship. It will provide me with the opportunity to pursue dual roles as a strategist and professor at academic medical centers, which will allow me to become an expert in my field while imparting knowledge to others in the profession."
We are so grateful to all of our undergraduate and graduate applicants for taking the time to share their stories and aspirations with us. If you or someone you know would like to apply for the next round of scholarships, you can learn more by visiting our scholarships page.