Imagine knowing what you are passionate about, knowing that the first step in pursuing your passion is furthering your education, and finding that finances are getting in your way. Where many people might bow to the weight of uncertainty and loss of hope, the following community college scholarship applicants pushed on to gain financial assistance – and we are honored to have them as some of this quarter's winners! They all have unique fields of interest, yet all of them share this in common: a deep desire to refine their knowledge and skills in order to benefit those around them. The SR Education Group team is grateful for these students' drive and excited to share some context and details about our winners.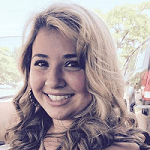 Tiffany Gallicchio attends Manchester Community College and is majoring in biology. While completion of her current program will leave her with an associate's degree, she plans to transfer to a four-year university to earn a bachelor's degree in biology. Tiffany's desire to enter the biology field stems from her passion for protecting the innocent. Tiffany hopes that, if she goes on to get a master's in forensic science, she can work to solve crimes, helping people at their most vulnerable. She is passionate about aiding the justice department, and she shows strong dedication to following her dreams. Despite having to work while studying, and on top of paying for the many expenses life often requires, Tiffany continues to apply her mind to long-term goals. When asked how she felt about receiving the scholarship, Tiffany answered that she is "beyond blessed to be chosen and excited to continue my education with the help of this scholarship!"
Patience Weah is studying psychology at the College of Southern Nevada. From a young age, she has heard her mom expound the benefits of education, while also feeling her mom's deep love and care. She has found a path that will require both education and caring for people: She hopes to become a doctor, working one-on-one with patients in a manner that fosters trust and healing. On top of that, she wants to explore career options available as a doctor by traveling, possibly doing a psychiatry residency at a well-known research facility like the Mayo Clinic, or working with the United Nations. Getting additional support for these early years of her studies is crucial for Patience, and she said the scholarship from SR Education Group has, "definitely motivated me to continue my education and has alleviated all of my stress concerning paying for college." In line with the way she seems to treasure her family, learning, personal growth, and serving others, Patience added: "This is something that I will forever cherish."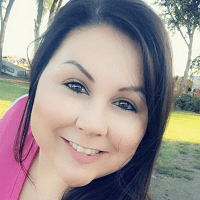 Kodee Campbell currently studies at Columbia Basin College, working towards an associate's degree in nursing. After obtaining this degree, Kodee hopes to get a Bachelor of Science in nursing. She hopes, at some point, to get a certificate specified to pediatric care. Kodee works hard, and she is determined to finish her degree, both for herself and for her family's benefit. She has been adamant that she will not give up just because finances are hard – so a scholarship like this helps significantly. "I am overwhelmed with joy and relief," Kodee told our scholarship board. "I was wondering how I was going to pay for the rest of my first year, and, thanks to SR Education Group, I am able to continue." Not only did she express gratefulness for her own sake, but Kodee showed us how deeply she wants to help others when she added: "Five years from now, I will be able to say that because you helped me, I am able to help others. Thank you!"
Jacob Garcia will soon begin his studies at Harrisburg Area Community College, pursuing a degree in biomedical engineering. He sees how there are always new diseases and medical conditions being discovered, and how many medical experts seem to be too short on time to stay up-to-date with the latest technology that could help with diagnosing, treating, and curing problems. Eventually, Jacob wants to join a team that creates safe and efficient medical equipment that diagnoses and treats patients with diseases. His family and church have been encouraging to him. Jacob and his parents immigrated to the U.S. from the Philippines, and have had to stay tight as a family, relying on one another. Seeing how his parents serve and persist in working, Jacob wants to give back. Jacob said, "When I received the email informing me that I had just won a scholarship award, I was extremely excited and notified my parents immediately." In addition to being excited to share the news with his family, he felt a sense of relief: "With this scholarship, I hope to begin my college program without much worry of how my family and I will pay for it."

Paris Hall studies kinesiology at Everett Community College. She has long hoped to be an athletic trainer, and she has begun putting her plan into action. After graduating, she wants to find internships that allow her to work with teams up close, so she can learn about each team and discover what makes them operate. Paris is self-motivated, inspired and inspiring with her drive. She plans to work hard and stay dedicated to learning, failing, and getting back up. She is relentless in following her dreams, and this particular dream has the deep motivation of her desire to care for people. Through working with sports teams, Paris can care for team members in tangible ways. She has been largely on her own when it comes to financing her education. It has been hard to juggle everything, since she has to work, study, and deal with all the struggles life presents. She is thankful to God and SR Education Group, and she told our board, "I will now be able to pay for my education and not have to go through leaps and bounds trying to figure out how I'm going to pay for school."
Christina Lee is soon to attend Southern Union State Community College. Her dream is to become a psychologist, and so she will study toward a degree in psychology. She is a first-generation Asian American, and has experienced immense care and love from her parents, who have given her personal experience in how helpful it is to be supported in everyday matters. Because of this, she wants to help others with everyday problems. Eventually, she hopes to pursue a doctorate degree and become a clinical psychologist. She is ready for the long hours of studying and the work it will take to find appropriate internships. Christina was trying to reconcile her dreams to the reality of higher education's expense, which is why she applied for this scholarship. "I couldn't believe it with my own eyes that I have won the scholarship," she told our team. "It felt like a dream come true, and a feeling of relief enveloped my body, knowing that I had gotten another chance." Her gratefulness spread to the joy of sharing the news with those who are close to her: "I was so excited and proud to deliver the news to friends and family and will make sure I will make good use of this great opportunity."
We are excited to see where all these dedicated students go. As we continue to look at the other scholarship winners in upcoming blog posts, we hope the stories and short bios help remind us of the hard work, dedication, and big aspirations that can motivate us to achieve our goals.