We are excited to share more information about our community college scholarship winners, in the last blog post for this quarter. Out of many deserving candidates, these individuals stood out to the scholarship panel due to their ambitious goals and abilities to overcome hardships.

Dayele Free is studying Law Enforcement at Rasmussen College. Within the next five years, she hopes to pass the Police Officer Standards and Training exam and launch her career as a police officer in the state of Minnesota. Dayele wants to give back to her community and be an example for her children. Through her position as a police officer, she hopes to empower youth by encouraging them to achieve their goals. As a single mother of two pursuing an education, Dayele has a lot on her plate. She shared that, "I'm thankful to receive this scholarship because I know it's going to help me in the long run."
Lisa Wallace is attending Iowa Central Community College for a degree in childhood development. Lisa knows the educating children at a young age is extremely important, since children absorb information quickly. She plans to use her degree to obtain a position with the Head Start programs in her area that provides comprehensive early childhood education, health, nutrition, and parent involvement services to low-income children and their families. Lisa is passionate about serving underprivileged communities and ensuring her own son gets the education he needs. While Lisa has faced hardships, she knows that pursuing her education will help her make a great life for herself and her family. "The financial assistance will be put to good use while I attain my AA through community college in order to move forward with a BA in Early Childhood Education," Lisa shared.
Regina Stanford is pursuing a pharmacy degree at Eastern Florida State College. After 35 years of dedicating her life to her family, she has decided to focus on her education. Regina's long term goal is to work as a veterinarian pharmacist at a zoo. After receiving her pharmacy degree, she plans to work in a teaching zoo to gain hands-on experience with a variety of animals prior to applying to veterinary schools. In addition to these goals, Regina hopes to become an motivational speaker for moms and wives, encouraging them to advocate for themselves. Over the years, Regina has been a foster parent to 13 teenagers, adopted three teenagers, and had two children of her own. She has also overcome many obstacles throughout her life. Regina is grateful that the scholarship will help her achieve her goals and improve her future.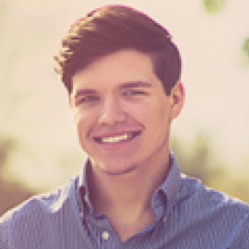 Blaine Baskins is attending East Arkansas Community College for his associate degree in general education. Once he obtains his associate degree, Blaine plans to transfer to Arkansas State University to enroll in the accounting program in the Neil Griffin College of Business. His love for math, numbers, and money, as well as a Computerized Accounting class in high school, made him interested in pursuing an accounting career. He aspires to become a certified public accountant after graduating with his bachelor's degree. Eventually, he plans to get a master's degree in accounting, finance, or economics. Blaine has faced several difficulties throughout his life, and is grateful that the scholarship will help his college experience run more smoothly.
We are so proud of our community college scholarship recipients, and all of our third quarter winners! We are excited to see what all of you can achieve in your educational and career paths. The next round of scholarships is currently open and winners will be finalized after the December 30th deadline. If you are a current community college, undergraduate, or graduate student, look into our scholarships page for more information!