The first of our four scholarship categories we are highlighting is the group of community college students. Oftentimes, choosing a community college to obtain an associate degree is one step of many for an individual's career and higher-education goals. The scholarship board has selected the following six recipients in recognition of both their passion to pursue long-term goals and their willingness to put in hard work in the beginning stages of these goals. We hope you are inspired by these scholarship recipients' journeys.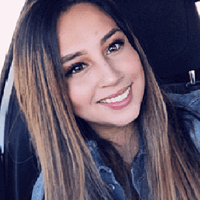 Gracie Show of Blackfeet Community College is getting her AA in addiction studies. She would like to eventually pursue a bachelor's degree to work toward becoming a Licensed Addiction Counselor (LAC). Gracie lives on an Indian reservation and has seen the harsh effects of poverty and addiction in her community. To become an LAC, she will need 1,000 hours of interning under an LAC and then will need to take a test. She wants to help her community by continuously learning new material and finding recovery tactics tailored to her community's needs. Her studies are not, of course, void of challenges. Coping as a single mother who studies and works and drives a long commute to get her daughter to daycare feels untenable at times. Expressing this hardship and the relief of being selected as a scholarship winner, Gracie told our scholarship board, "I was overwhelmed with the financial burden that going to college has put on me. It was such a relief to get the news that I had been selected as a winner of this amazing scholarship. Thank you so much SR Education Group for supporting me on my career and educational journey!"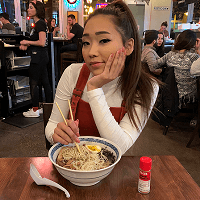 Braylee Day is enrolled at Turtle Mountain Community College, getting the beginning steps completed before doing a two-year registered nurse program. She already has become a certified nursing assistant and is an enrolled member of the Turtle Mountain Band of Chippewa tribe. Braylee, while very motivated to complete her studies, feels the looming stress of accumulating debt. She cares for her child and has been cared for by her grandmother – both people motivate her to do her best. She hopes that her drive, education, and work will inspire other teenage mothers to have and pursue a dream. She wants to be an example to those who feel they cannot achieve their education and career goals. Braylee told our scholarship board, "I am very grateful to have been selected for this scholarship. Thank you so much for this opportunity."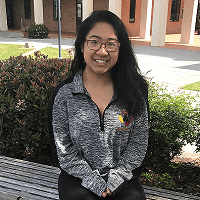 Sabrina Sheffer studies at Hartnell College and plans to continue on to medical school. She grew up in a community where she knew that there were people who had come before her in financial support to give her, as a teenager, opportunities to grow and participate in helping the community. This idea of others giving back so that she could give has inspired her to do the same. After becoming a doctor, Sabrina would like to return to her home community and be part of paving the way for the next generation. Additionally, she looks forward to serving her community through work at a local hospital, providing care as a surgical physician in one of the most basic and crucial ways a person can. She is doing the first couple years of higher education at the community college to save money; yet, being in a STEM subject, costs are still fairly large. Textbooks alone can create a significant dent in one's higher-education spendings. So, Sabrina applied for this scholarship. "Counselors and other academic advisors always tell me to apply for scholarships," Sabrina told our scholarship board. "But I also got discouraged due to the other people I am competing with. I was speechless and shocked that I was picked for this scholarship. This award will be a stepping stone to medical school."
Bryson Sedivy currently attends Helena College University of Montana. He hopes to continue on to get a four-year degree in political science, possibly going on to get a law degree. These areas of study will likely bring Bryson into a career that requires he continues to learn – a prospect that excites Bryson, as the learning process is dear to him. Perhaps he will go into political analytics, or perhaps political law. Either way, Bryson has put himself in the mentality of a hard worker, ready to put in the hours and thought necessary to achieve his goals. Bryson has overcome various family hardships and personal struggles, and his outlook has remained humble. "I am very surprised and extremely grateful for being selected as a winner of this scholarship," Bryson told the scholarship board. "This money will help me focus more on schooling by easing the financial stress that schooling comes with, and I am forever grateful." Through focusing on his education even in the early stages of his degree, Bryson is giving himself a sound foundation for what he has predicted will be a lifetime of learning.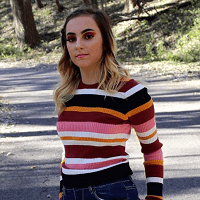 Autumn Niebaum is pursuing a major in addiction studies in human services at Iowa Western Community College. Aware that she needs to add formalized education to her natural intuition, Autumn is applying herself to her education so she can be an effective youth worker. She plans to finish her AA, get some work experience, then get a bachelor's degree in social work. This will hopefully open more doors for her to work with people who have different mental illnesses, specifically ones connected to addiction. She hopes to become a counselor at a rehabilitation center, with further hopes of one day opening her own rehabilitation center. Balancing academics and work has been a challenge, and so upon receiving news of winning the scholarship, Autumn said, "This scholarship will help me obtain the education needed for a successful career in Human Services and give me the thorough education I need to help my community. Thank you!"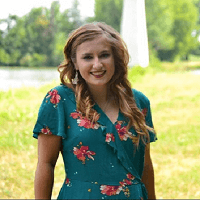 Mallory Ellis is enrolled in the Nursing Program at East Arkansas Community College. This dream of becoming a nurse began at a young age for Mallory, inspired by her mother's dedication to her nursing career. After achieving her AA degree, Mallory hopes to go to a four-year university to get her Bachelor of Science degree in nursing, then use her BSN to work in an intensive care unit or in an emergency department in Arkansas. She has a strong heart to be a help and a comforting presence to patients who need it. After a couple years of experience, Mallory would like to return to school to study to become a Certified Nurse Anesthetist. "I am very thankful to have received this scholarship to help with books and tuition costs for the rest of my nursing school career," Mallory told our scholarship board. "SR Education Group is an amazing group of people who strive to help students like me, and I am very honored to have been chosen."