The final group of scholarship recipients for this quarter is our undergraduate and graduate winners. These individuals have been applying themselves to their studies while also looking after their families and communities. The Optimal team is excited to share parts of the stories from these winners. It is wonderful to see the dedication and goals of the people supported by our scholarship program.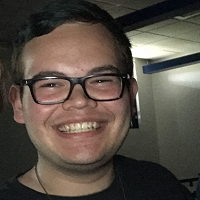 Colin Clay is a student at Arizona State University, and he is working towards a double major in psychology and biology. Colin would like to become a clinical psychologist. At a young age, Colin's family was deeply affected by his father's unexpected illness, and from that point, Colin learned that helping people is far more worthwhile and rewarding than material gain could ever be. His family has grown to care for and love one another, and through his family and life experiences, Colin has learned how important it is to listen and be listened to. He hopes to be open, understanding, compassionate, and kind in his personal and professional life. Medical expenses are high, and while his family seems to be one way on paper, the reality of their finances is quite different— as many students discover, this affects financial aid. Colin is determined to find a way to strive toward becoming a clinical psychologist, though, and applying for this scholarship is proof of his dedication. "I am super thankful for the incredible support I am receiving from SR Education Group [Optimal]," Collin wrote to the scholarship board. "If it wasn't for this scholarship, I would not have been able to afford tuition for my summer semester."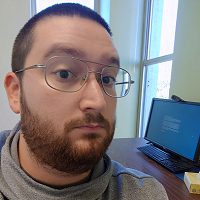 Stephen Rowe studies at the University of Texas at Arlington, getting a degree in English and education. He likes helping people, and is interested in teaching at local high schools. Stephen currently tutors for the university's athletic department and is a writing consultant at the university's writing center. His long-term plan is to spend some time as a teacher and to get his Teaching English as a Foreign Language certification. Then Stephen would like to get a master's degree and to complete any other requirements for becoming a high school principal. His goal of becoming a principal centers on his hope to inspire teachers to be the best they can be—which will, in turn, affect students in a healthy, helpful way. Due to hardships his family has undergone, Stephen is finding university finances extremely tight. And, knowing the education sector is not usually a lucrative one, he has been trying to minimize student debt. "This is truly a blessing and I am forever grateful," Stephen said when he learned he would be receiving one of the $5,000 Optimal scholarships. "I will continue to work hard to create a fruitful future for my future students and myself."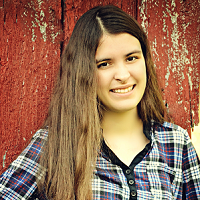 Maggie Morgan attends Bloomsburg University and is studying audiology. She already has a sense that she has the drive and personality well suited for the work of an audiologist. Maggie would like to be a researcher, to discover ways to treat neurological disorders that affect the auditory portion of the brain. This probably means she will begin her career by gaining experience in a hospital, where she can practice routine diagnosing. At the hospital, she would work with patients of varying ages, which would give her opportunities to connect and empathize with patients. Auditory pathways are extraordinarily complex, and when problems occur in these central pathways, creative research and problem-solving becomes crucial. While this kind of research will be challenging, and getting into such a job is competitive, Maggie is preparing herself to be in it for the long run by applying herself to her studies and focusing on her goal of helping people. Upon learning she had won the scholarship, Maggie told our team: "I am deeply honored and so very grateful that I was selected for the SR Education Group [Optimal] undergraduate scholarship. I feel that hard work, sacrifice, and discipline will get you where you need to be, and having a scholarship like this come along feels like a breath of fresh air."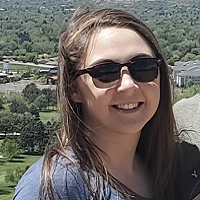 Kimberly Mayer is studying medical imaging at the University of Illinois Urbana–Champaign. She wants to work in a hospital near her hometown after she graduates, so as to give back to the community as much as possible. She had sought after an area of study that would benefit others while bringing her joy—and she soon discovered medical imaging. Kimberly plans to put her education to good use one day in the diagnostic imaging field. She wants to keep learning throughout her career, recognizing that gaining knowledge and understanding is an ongoing process. By the end of her program, Kimberly would like to be certified in x-ray imaging and either sonography or CT scans. She has recently experienced tragic loss in her family, and despite financial aid, she has had to take out loans. "I was so thrilled when I woke up to the email that I had won the scholarship!" Kimberly told our scholarship team. "I had a huge weight lifted off of my shoulders (and my family's when I tell them) about paying for the upcoming semester and not adding more to my huge pile of loans!"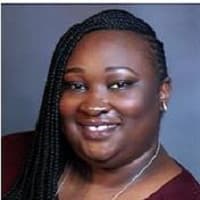 Brandy Jones is a graduate student at Brenau University, studying for her MBA in project management. While feeling a lot of pressure and going through a particularly difficult time in life, Brandy had received encouragement from an academic advisor to keep her head up even when life brought unexpected challenges. Because of what she has experienced, Brandy wants to work in academia as an advisor, helping other students overcome challenges that seem insurmountable. She hopes to one day start a nonprofit business aimed at helping and encouraging students in urban communities. Brandy is a single mother, and while working and studying, she also tries to spend time with her daughter. Adding to the already busy life she has, Brandy deals with some health issues that slow her down, demanding even more determination from her. "When I received the email that I won the graduate scholarship, I was beyond excited!" Brandy shared with our team. "This scholarship money will allow me to pay for tuition, books, and the daily expenses of trying to obtain my MBA in project management. Thank you SR Education Group [Optimal] for this awesome opportunity."
We give a huge thank you to these undergraduate and graduate applicants, as well as to the scholarship recipients in the other categories and to all the students who took the time to fill out an application. The Optimal team feels grateful to be part of the efforts to fund higher education opportunities, to make sure everyone gets the education they dream of.
For those who are still looking for scholarship assistance, we encourage you to check out our spring scholarship applications, which will be due March 31st. There are four categories: community college, military, undergraduate, and graduate. We look forward to hearing from you!