Military Scholarship Winner, Keenan Sanchez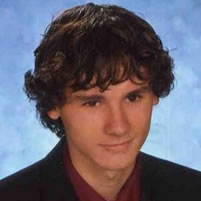 We are very excited to announce Keenan Sanchez as the November 2012 Military Scholarship winner. Keenan Sanchez was a compelling applicant for the November 2012 Military scholarship.
Keenan is currently enrolled at Rensselaer Polytechnic Institute and majoring in biomedical engineering. His application demonstrated his great determination and passion. Though he has suffered physical hardships related to a fire that destroyed his family's home, Keenan has channeled his experience to drive his passion for his chosen major.
Originally, Keenan had been interested in following in his family's tradition of military service, but he was unable to serve due to his partial hand amputation. Upon graduation, Keenan plans to work in the field of EMG prosthetics, where his work can improve the lives of veterans with limb amputations, as well as impact his own disability.
The military is on the forefront of research in [the]…field of EMG prosthetics…I can see my place there among them as a kindred soul, with both my own injury and my military connection.
Women's Scholarship Winner, Brook-Ann Young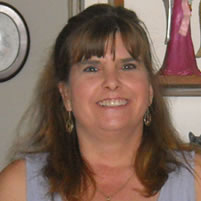 We are proud to announce Brook-Ann Young as the November 2012 Women's Scholarship winner. Brook-Ann Young is a legal studies/political science major at the University of Central Florida who displayed great ambition.
Having already earned an associate degree from Seminole Community College in legal studies, we are confident that this hardworking student will continue to pursue her dreams. Upon graduation, she hopes to start her own business, which would provide legal advocacy for underprivileged populations -- specifically within the scope of the Americans with Disabilities Act. Brook-Ann became passionate about this cause after realizing the numerous obstacles that disabled people encounter through her wheelchair-bound husband's struggles.
My plans for the future can basically be summed up by reiterating my passion for the people and the desire to spread justice and right wrongs.